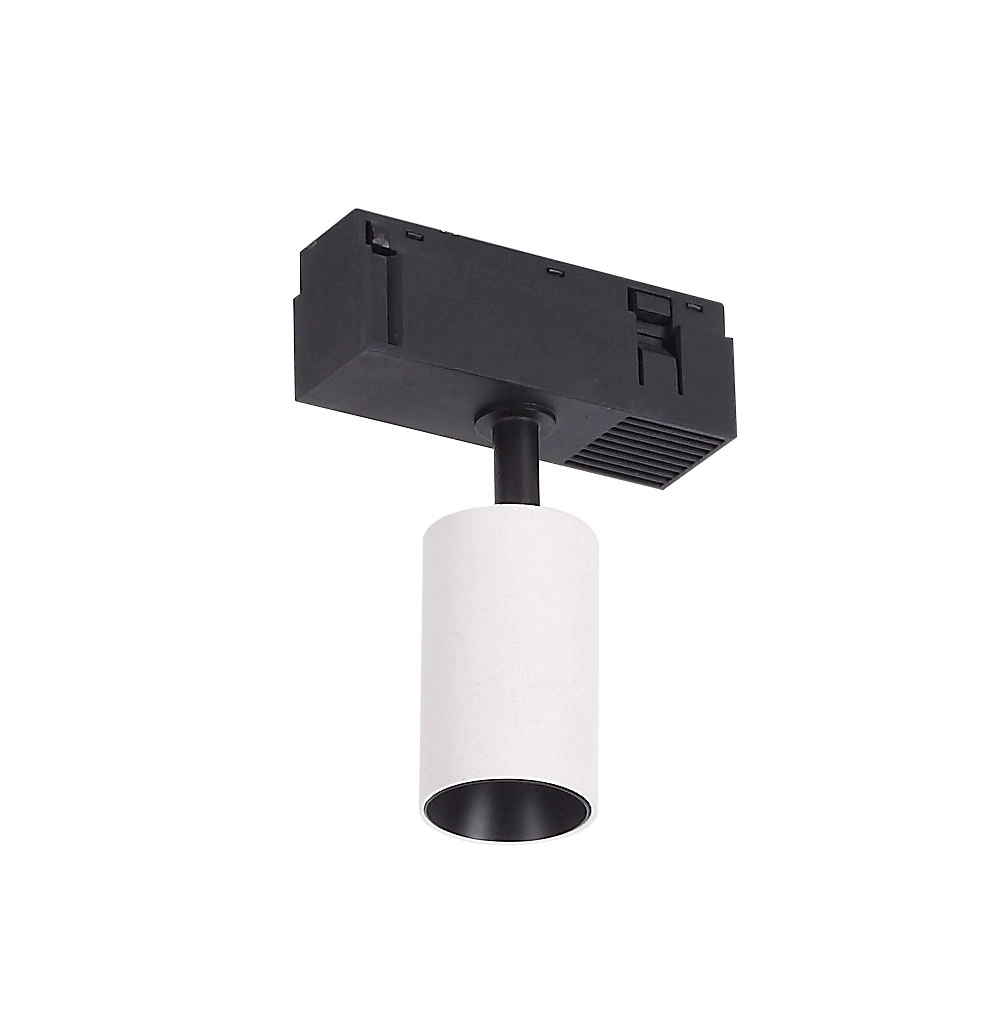 PRODUCT SPECIFICATION:
| | |
| --- | --- |
| Item No | HTE9301A-00 |
| Input Current | DC48 700MA |
| Driver | / |
| Power(Watts) | 6.7W |
| Lamp holder | ceramic PCB |
| Light Source Brand/Code | CREE CXA1304 |
| Beam Angle | 24° 36° 50° |
| Color Temperature | 3000K 4000K 5000K |
| Wire connection way | track adaptor |
| Outgoing line [CM] | / |
| Finishing | PW02,PB02,FS01 |
| Main Materia | Aluminum |
| Product Size[MM] | 29*112 |
| Cut-out[MM] | / |
| IP level | IP20 |
| Clas | III |
| Warrant | Three years |
| Certificate | CE ROHS |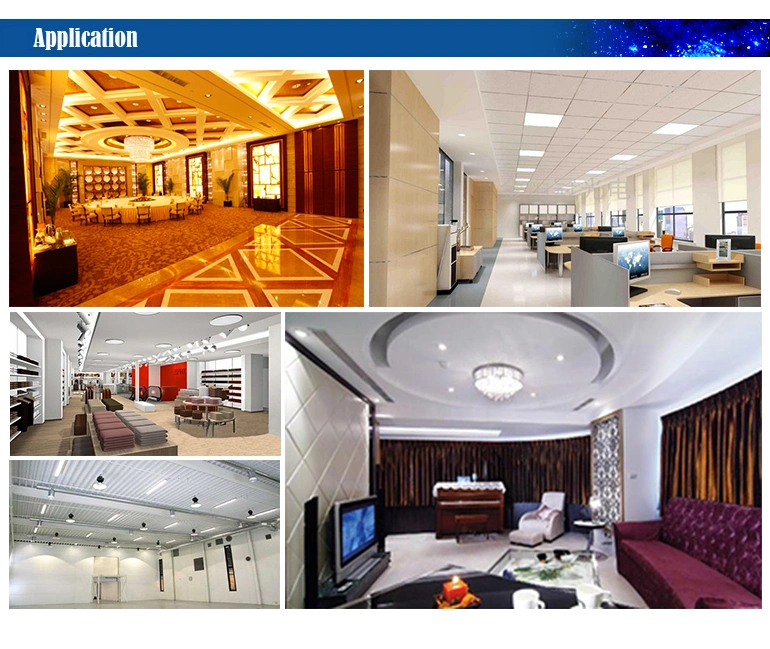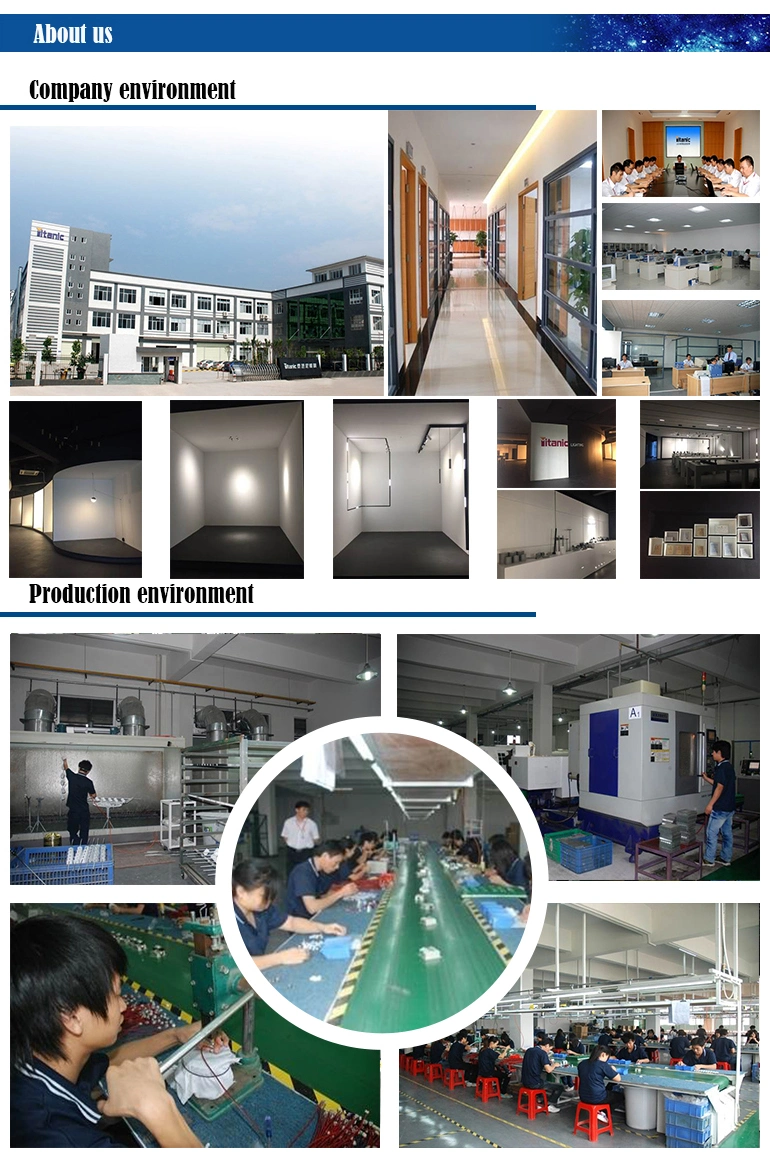 TITANIC Lighting was founded in 2002.The company has specialized in the design, development and industrial use, claiming right for a leading position in this sector.
The company has created professional lighting products which offer to the final user the advantage of a quick installation and easy use and maintenance.
TITANIC lighting's force has always been the dynamism with which they have dealt with the difficulties of the marker.Dynamism meant as a good company organization, excellent quality of the products, short delivery times and quick reactions to the specific market and customer demands The Company has been able to grow considerably thanks to the creation of innovative quality products and to a commercial organization.
Light has always fascinated people. For us it has become inspiration and passion. Being a synonym and symbol of life Light always directs our thought. Desires and work in such a way as to be able to live, breath-exist in our luminaries, appropriate lighting illuminates shapes and colors getting them out of darkness and investing reality with new significance.The bright side of the world is, therefore, within your arm's reach.
TITANIC lighting fixtures are designed and built on the basis of the international regulation IEC 60598-1.The majority of electrical components like lamp holder, terminal block, internal wire, ballast and capacitor bare corresponding test marks such as VDE.IMQ.KEMA and ENEC. Most of the light fitting have been tested and the company always keeps a proper internal control to ensure that the standard is in place.
The products of TITANIC lighting are normally made with aluminum, especially in die casting and extruding, and in order to achieve optimum corrosion resistance property, the aluminum components contain very less copper and they have been
chromatized before coated with UV-stablized polyester powder and baked at 210 degree, that is why our fitting can stand and last longer in the extreme environment.
TITANIC lighting always keeps on improving the products and services, as the customer'
s
satisfaction
are
the most important part to the company. Our management team and all the staff are pleased to serve you.